Ladies: looking for a few additional pieces that are certain to glam up your wardrobe this fall? Here are five suggested items that are guaranteed to be worn thin!
1. Oversized Boyfriend Flannel:
Nothing says fall like curling up in a cozy worn-in boyfriend flannel. Wear it buttoned up with some leather leggings or unbuttoned with a vintage tee shirt and some high wasted jeans. Either way it's a great alternative to a heavy sweater or coat. Wear with a splash of pink lipstick to make the colors on the flannel pop!
'Where To Buy' Suggestion: Urban Outfitters
2. Velvet Booties:
Keeping up with high fashion looks can be stressful. Coming off of this year's Fall/Winter New York Fashion Week, velvet was a hot commodity. Booties are a great way to get more wear out of the velvet look without overdoing it. Wear them with tights and a tight skirt or over leggings with an oversized sweater.
'Where To Buy' Suggestion: Lulus.com

 3.  Knit Beanies:
Beanies are a great alternative to breaking out the straightener in the morning. It's a great toss on and go accessory that looks cute with just about any fall outfit. Choose a beanie over a scarf so you don't look over prepped for winter and wear with a vintage tee or a handful of jewelry accessories to make give the wear a boho chic vibe.
'Where To Buy' Suggestion: Tillys.com
 4. Leather Leggings
Leather is another "hot off the runway" item this year and can be best worn as a legging. Wear any of the above items with them to get a fun rocker chick look or dress it up with an oversized sweater and sleek black boots for a meeting. It's a great office to happy hour piece that will get a lot more use that you expected this fall.
'Where To Buy' Suggestion: Forever 21
5. Green Army Coat: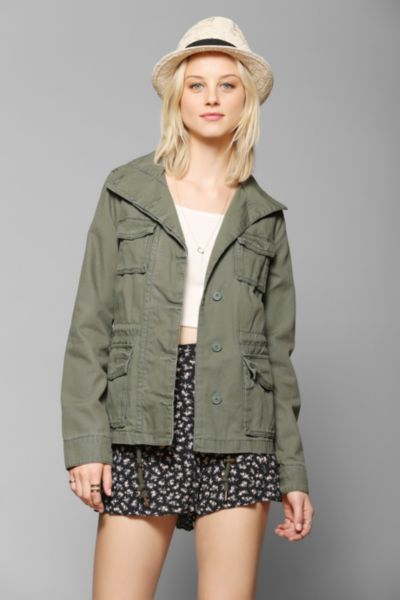 Army Coats are great because they top off almost any outfit with a rugged yet sleek look. Leather sleeves or fur-lined hoods make them extra desirable and they transition nicely into winter wear with the help of a bold primary colored scarf. Emerald green is the color to beat this fall so an Army Coat is the icing to your fall winter wardrobe. 
'Where To Buy' Suggestion: The Daily Look
By Lori Gottlieb
Related: